Roto spa Hot Tub - Bronze Package
Roto spa Hot Tub - Bronze Package
Looking for financing options, Click here  Financing option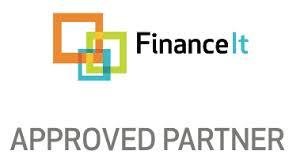 Save big time under packages
Package includes
RotoSpa 110/220v  
cover
star burst led main light
Steps with Storage
Free Shipping Metro City warehouse ($350.00 Value)
ROTOSPA SHELL COLOR OPTIONS 
PORTABLE
Just Plug it in!  Take comfort and fun with you wherever you go with ROTOSPA, the full featured portable hot tub. Weighing just 250 pounds, they are easily transported in a  trailer or pick up truck. Use it at home in the winter and the cottage in the summer. Simply fill your ROTOSPA hot tub, plug it to a 110 outlet and relax. No special wiring or plumbing is required .
110 v plug and play option features ( corded 110 v g.f.c.i plug ) . no extra wiring or plumbing required
---

AFFORDABLE
ROTOSPA portable hot tubs 
. Operating costs of $15-$30 per month mean you can afford to use it every day.

LUXURY
Unwind in comfortable lounge seating while 20 powerful jets soothe your muscles and free your spirit. ROTOSPA hot tubs are the full featured portable hot tub designed for you. Spend some time getting to know ROTOSPA and start a new relationship with yourself and your loved ones.

ROTOSPA NEWS
Did you know that ROTOSPA now has 20 jets instead of it's previous 14? All too often people ask the same question - How many jets does the tub have? We usually find that this question comes from clients who have been educated initially about hot tubs or spas by one of the more expensive manufacturers who justify their high price tag with offering lots of jets..... ask yourself, do you need that many jets? We have strategically placed our jets in places in the tub to best benefit its users. We don't need more than 20 to get the job done right.

ROTOSPA WORLDWIDE
Did you know that the ROTOSPA phenomenon has taken over around the world including gaining popularity in Sweden, Finland and other colder climate countries? Europeans love the excellent Canadian built quality and the reliability of the ROTOSPA in countries with harsh winter climates. The spa pack used is the same as in tubs twice in price, making it an extremely affordable solution. The full core insulation and the rotomoulded construction of the tub are well regarded. Our European clients are very excited about the performance they have enjoyed with ROTOSPA.


      Literally Rolling On " outa " here

Your Questions Answered
WHY ARE THEY CALLED ROTO SPAS?

The shell of every ROTOSPA hot tub is constructed using a process called rotational molding. Shell ingredients are placed in a mold which is rotated horizontally and vertically then baked producing a one piece shell which is incredibly strong and impervious to environmental influences. It is guaranteed for ten years but we know it will provide years of trouble free enjoyment. It is called a spa because it is a special place to relax.

WHY SHOULD I PURCHASE A ROTOSPA?

ROTOSPA is by far your best value in a full feature portable hot tub. It is a full featured portable hot tub that will provide years of enjoyment for you and your family at a reasonable cost. Every ROTOSPA hot tub is made using our exclusive one piece moulding process making it a more durable product than acrylic and fibreglass alternatives.

WHERE ARE THEY MADE?

ROTOSPAs are manufactured in Lakefield, Ontario which is just outside of Peterborough, Canada.

WHAT IS INVOLVED IN INSTALLING ONE OF YOUR HOT TUBS?

Place your hot tub on any surface strong enough to support the weight of the hot tub such as a deck or patio, anywhere really. Fill the hot tub from a standard water source and plug it into your household outlet. Relax.

HOW MUCH DO THEY WEIGH FULL OF WATER?

The full hot tub weighs approximately 3100 pounds

HOW HEAVY ARE THEY EMPTY?

Roto Spas weigh 275 pounds when empty. They are round which makes them easy to roll

CAN I PUT IT ON MY DECK?

Most decks can easily support the weight or be upgraded with minimal effort and expense

CAN I USE IT YEAR ROUND?

Yes. Roto Spas are fully insulated. They will not freeze even in the coldest weather.

HOW DO THEY MAINTAIN THEIR TEMPERATURE?

A thermostatically controlled heater maintains the water temperature. You set the temperature, approximately 100 degrees F. in the summer, 104 degrees F. in the winter, and the hot tub will maintain that temperature on its own. ROTOSPA has a 1KW heating element in its 110v household plug mode. It also comes with a 4KW heating element which can be used if you wish to have it wired for 220v.

WHAT IS THE WARRANTY?

A five year warranty on the shell, three years on the controller, 2 years on the pump & 1 year on everything else.


DO YOU PROVIDE SERVICING?

Every ROTOSPA dealer is factory trained.

ARE ROTOSPA HOT TUBS SELF CLEANING?

All hot tubs require periodic checking of the water chemistry and filter rinsing. Tubs marketed as self cleaning use the same filtration system as ROTOSPA and require exactly the same maintenance. ROTOSPA's do not develop an etched waterline unlike acrylic tubs. Because the material is a solid core, ROTOSPA keeps its new appearance for years.

WHAT MAKES YOUR HOT TUB DIFFERENT FROM THE COMPETITION?

We have determined that our competition comes from lightweight portable hot tubs and more expensive permanent hot tubs.
Lightweight portable hot tubs generally are light because they are made from a foam core with a vinyl liner and outer skins, which will eventually stretch, fade, rip and need to be replaced at your expense. These vinyl surfaces absorb mildew and odours reducing the life of the tub. They generally lack seating and features found on more luxurious hot tubs.

More expensive permanent hot tubs, firstly, cost substantially more. Expect to pay two to three times as much. They require a dedicated electrical circuit and poured concrete pad to support the weight. Expect to pay an additional $1000.00 to $2000.00 for these requirements. The electrical costs to run these hot tubs are substantially higher as is the cost of accessories and options. In the Canadian climate they often cannot be installed in the winter months due to frost.

HOW MUCH WILL IT COST ME TO OPERATE MY HOT TUB?

Expect to pay approximately up to $15.00 per month in the summer and up to $30.00 per month in the winter.

IS THE FACT THEY ARE CANADIAN MADE AN ADVANTAGE?

Yes. We live in this climate and designed our hot tubs to withstand the demands of the elements. Many of our competitors hot tubs are made in warmer climates and shipped north. They often lack insulation and their components are not designed to meet the rigours of the Canadian climate.
Reviews