Roto Spa Hot Tub 110v/220v with LED & Cover (Build Your Own Package)
Roto Spa Hot Tub 110v/220v with LED & Cover (Build Your Own Package)
Looking for financing options, Click here  Financing option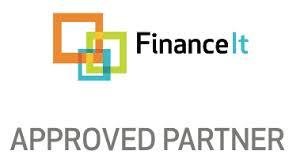 ROTOSPA SHELL COLOR OPTIONS 
PORTABLE
Just Plug it in!  Take comfort and fun with you wherever you go with ROTOSPA, the full featured portable hot tub. Weighing just 250 pounds, they are easily transported in a  trailer or pick up truck. Use it at home in the winter and the cottage in the summer. Simply fill your ROTOSPA hot tub, plug it to a 110 outlet and relax. No special wiring or plumbing is required.
110 v plug and play option features ( corded 110 v g.f.c.i plug ) . no extra wiring or plumbing required
---

AFFORDABLE
ROTOSPA portable hot tubs 
. Operating costs of $15-$30 per month mean you can afford to use it every day.

LUXURY
Unwind in comfortable lounge seating while 20 powerful jets soothe your muscles and free your spirit. ROTOSPA hot tubs are the full featured portable hot tub designed for you. Spend some time getting to know ROTOSPA and start a new relationship with yourself and your loved ones.

ROTOSPA NEWS
Did you know that ROTOSPA now has 20 jets instead of it's previous 14? All too often people ask the same question - How many jets does the tub have? We usually find that this question comes from clients who have been educated initially about hot tubs or spas by one of the more expensive manufacturers who justify their high price tag with offering lots of jets..... ask yourself, do you need that many jets? We have strategically placed our jets in places in the tub to best benefit its users. We don't need more than 20 to get the job done right.

ROTOSPA WORLDWIDE
Did you know that the ROTOSPA phenomenon has taken over around the world including gaining popularity in Sweden, Finland and other colder climate countries? Europeans love the excellent Canadian built quality and the reliability of the ROTOSPA in countries with harsh winter climates. The spa pack used is the same as in tubs twice in price, making it an extremely affordable solution. The full core insulation and the rotomoulded construction of the tub are well regarded. Our European clients are very excited about the performance they have enjoyed with ROTOSPA.
additional options
---
Ozone Sterilization upgrade


 - Emits ozone which oxidizes organic contaminants

 - Helps to keep clean and fresh water to make spa experience most desirable
 - Kills unwanted bacteria and viruses
 - Leaves no toxicity behind
---
salt water upgrade ( sanatization ) ( 220 v mode only )

In.clear generates and releases bromine into the spa water, rapidly destroying any microbiological contaminants such as waterborne bacteria, algae, and organic matter given off by spa bathers. The in.clear system eliminates the need to add bromine or chlorine to your spa on a regular basis. The in.clear system does not produce any offensive odors, it does not cause eye irritation and it's easy to use, making it the best choice for hot tub sanitization.With in.clear, even if your schedule takes you away from your hot tub for weeks, you'll still enjoy a clean and clear spa when you return. While you're away the system will continue to generate the perfect amount of bromine, based on the setting you select.

---
Uv Steralization upgrade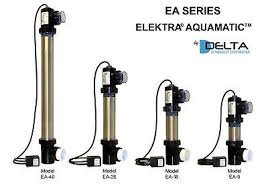 Clean Light by Delta UV is installed onto the pool or spa filtration system and bombards the passing water flow with a high intensity, germicidal UV ray that destroys water-borne pathogens including algae, bacteria, cysts and viruses such as E.Coli, Cryptosporidium, Giardia and many more.

---
blue tooth hide away stereo with 2 Transducer Speakers


Bluetooth, iPod/iPhone, USB, MP3, FM, Spa Stereo.
Plays music wirelessly via a Bluetooth enabled smartphone, USB or MP3 device. Wired connections can also be made with stereo RCA inputs.
Supports Bluetooth, USB & MP3 devices
Device charging via USB
FM radio with preset (US & Euro)
Handheld remote control included
IP65 Rated, for use in any environment (dry, wet, muddy, damp etc)
Built-in 288W amplifier allows for quick and easy installation
2x stereo pair RCA Pre-Outs (4V)
1x stereo pair RCA inputs
2 transducer surface internal mount speakers where your hot tub becomes the speaker

---
Wifi hot tub control
 . with app control your hot tub from anywhere ( internet wifi access required ) . use with phones , tablets , laptops

---
      Literally Rolling On " outa " here
Reviews